Since 2005 I have been illustrating books and maps. In 2012 I worked with Haringey, Barnet and Enfield councils to create the North London Arts Map.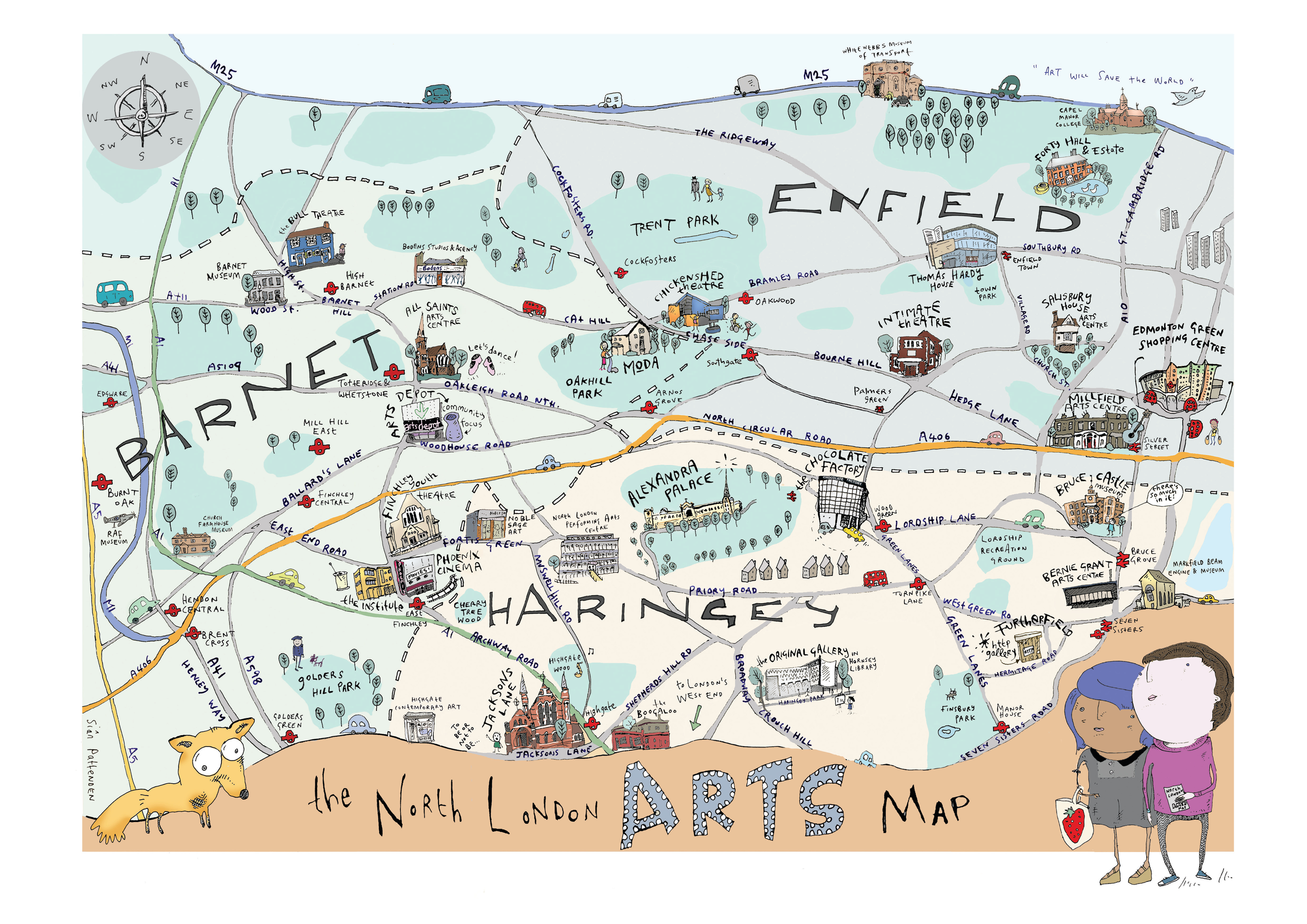 I have drawn the official Soho Create festival map, and drawn maps for KentishTowner, APL media, Just for Kids Law and private commissions. I have illustrated book covers, record sleeves, directed promo videos for Cherry Red records and exhibited art and illustration in London and the UK.
Any queries do use the contact page.